We offer a free, no-obligation 20 minute consultation
You have the option to stay for a full session right after if you so choose. We look forward to talking with you.
Tired of life's stress and juggling responsibilities?
Have you thought about going to therapy but feel too overwhelmed, busy, anxious or depressed to even consider it as an option?
If the very thought of taking time to drive to therapy, find parking, wait around in a waiting room before rushing to get back to work or home seems too much we have a solution.
We know that life is often too busy or mental health struggles can make it too hard to physically get to an office to meet with a therapist.
Online and phone therapy allows you talk with a therapist from the comfort of your own home or anywhere you have access to the internet or a phone signal.
We are both trained in how to deliver effective therapy using these methods.
Why choose online therapy?
We have personally benefited from doing our own therapy with online therapists and know that there are many benefits to online therapy. For that reason, we are delighted to offer our clients online therapy options.
If you are unsure it is worth booking a free, no obligation, 20 minute consultation with one of our therapists to see if online therapy is a good option for you.
We are a small, dedicated team of qualified and experienced therapists which means we can provide you with personalised care. We have personal lived experience of the effects of mental health struggles and know the importance of finding the right therapist. We only want to work with clients who see us as the right therapist for them hence we offer a free 20 minute consultation to check us out first.
How does this work you ask?
It takes less than a minute to book a consultation or session using our easy-to-use booking system. Choose a time most convenient to you.
The following appointment times are available: 
Monday: 11am-6:30pm
Tuesday  & Wednesday: 9am-4:30 pm
Thursday: 11am-7:15pm
Taylor Caissie
BA (Hons), MA, Registered Psychotherapist (Qualifying) About TaylorBook Taylor online today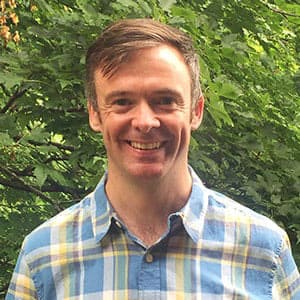 Shane Smyth
MA, RP, PsychotherapistAbout Shane
Not currently accepting new clients. Returning clients please enquire about availability. New clients, please connect with one of our other skilled team members with immediate availability or you can contact us to be added to a waiting list for Shane.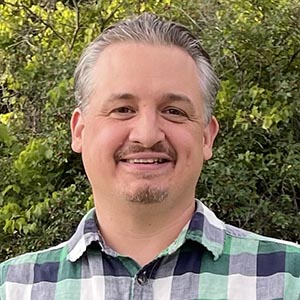 Bryan Muscat
BSc (Hons), Registered Psychotherapist (Qualifying), Student TherapistAbout BryanBook Bryan online today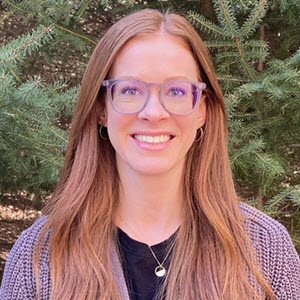 Nicole Konc
MSW, RSW, Psychotherapist About Nicole
Not currently accepting new clients. Returning clients please enquire about availability. New clients, please connect with one of our other skilled team members with immediate availability or or you can contact us to be added to a waiting list for Nicole.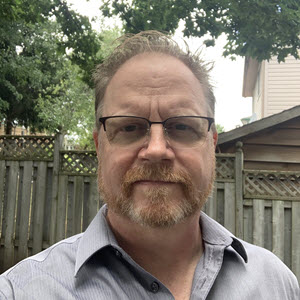 Richard Avery
BASc, MSW, RSW, Registered Social Worker and Psychotherapist
If you are a new client, please email [email protected] or call 519 208 5454 as Richard's online calendar is only available for existing clients.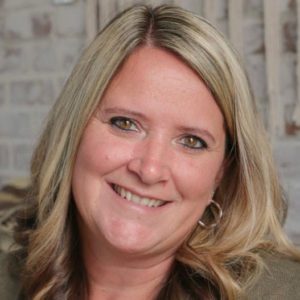 Sandy Huntington
Sandy is our intake coordinator with over ten years of experience helping people find the right therapist to meet their needs.
To get in touch with Sandy, you can call on 519 208 5454 or email [email protected].
We are all experienced Psychotherapists in Ontario, Canada.
Access to your therapist on a laptop, smart phone or tablet, anywhere and at a time that suits you.
You meet online with your therapist through a secure telehealth video conferencing site and/or on your phone.
Benefits of online therapy
Easy to Access
We aim to make therapy as accessible as possible and online therapy offers so many benefits. We know that life is often busy and getting to therapy can be stressful. Having access to therapy without having to leave your home or workplace can make life easier.
Avoid the hassle of parking, waiting areas, child care or commuting to appointments.
If you struggle to leave your home for what ever reason or live in a remote area then online therapy can offer a great solution to increasing your access to mental health supports.
Effective
According to Professor Mary Ann Dunton in the department of psychology at Georgetown University, "There are a number of studies looking at telehealth for different kinds of disorders and they tend to be amazingly effective," There is a growing amount of studies showing that online therapy when used with qualified mental health therapists leads to effective outcomes for clients.
References
Hilty DM. Liu W. Marks SL, et al. Effectiveness of telepsychiatry: A brief review. Can Psychiatry Assoc Bull. 2003;(Oct):10–17. [Google Scholar]
Hilty, D. M., Ferrer, D. C., Parish, M. B., Johnston, B., Callahan, E. J., & Yellowlees, P. M. (2013). The effectiveness of telemental health: a 2013 review. Telemedicine journal and e-health : the official journal of the American Telemedicine Association, 19(6), 444–454. doi:10.1089/tmj.2013.0075
Privacy
Having a safe space to talk with your therapist using a secure video conferencing site ensures your sessions are kept private. We use a video platform that is HIPAA compliant and has bank level encryption and security. Privacy is our highest concern and we give guidance to ensure you have privacy during your online or telephone session.
More options
If you live in an area where there is limited access to qualified mental health therapists, then online therapy can be a great option. Being able to choose between a local therapist or a team of experienced and highly trained online therapists gives you more options to choose from. We have a broad range of skills and life experiences and have worked with people from a variety of locations.
Convenient and comfortable
Having therapy in the comfort of your chosen location rather than at a therapy office can reduce a barrier of discomfort many people face when accessing therapy for the first time. We have worked with clients who prefer to have a cup of tea at their kitchen table or comfy sofa while they work on their mental health and they have found that comfort to be very beneficial to their process. Some people have reported that having access to therapy in their own home also allows them integrate what they learn into daily life at home in a more natural manner.
Frequently Asked Questions
How can I cancel my appointment?
When you book an appointment you will be given access to an online client portal which will allow you cancel your appointment without charge up to 48 hours before your appointment time.
How can I reschedule my appointment?
It is easy to reschedule, first cancel your appointment up to 48 hours before your appointment time then book a new appointment time using our online booking system.
If I miss my appointment, what happens next?
If you miss your appointment time and did not let your therapist know 48 hours in advance then you will be charged for the session. We understand this happens and are happy to book another session however we do need to charge for the missed session. This is necessary to help clients keep motivated to attend sessions and to ensure we can serve clients on our waitlist. It is easy to book another session time using our online booking system.
What do I need for my online or phone appointment?
A quiet space that allows privacy is preferred. If you can make the space comfortable then that can be a nice part of self care. Headphones can be a great option to improve sound quality. Ensuring your phone or laptop is charged enough or having access to power cables is advised. Letting your therapist know the address of your location at the start of a session is required to ensure safety. A cup of tea, coffee, water or juice is often nice during sessions.
What can I except for my first free 20 minute session?
Ask your therapist any questions you might have about the process of therapy.
Explain to your therapist what you hope to get from therapy and see if they can work with you towards those goals. Your therapist will be honest with you as we know our limits.
Get to know your therapist's approach and attitude to see if you think they are a good fit for you.
Get a feeling for using online or phone therapy methods to see if the process suits you.