Bullying is traumatic – and misunderstood. We can help with pain from years ago or days ago.
Do others seem to shrug off what happened to you?
Is it hard to know whom you can talk with about your experiences with bullies?
Is bullying a current pain (for you or for your child) and that much harder to understand and resolve?
Bullying is traumatizing enough at the time it happens, even before potential long-term effects. The great misconceptions are that bullying is limited to schoolchildren, and that being bullied is something one just shakes off.  In reality, bullying can happen at any stage of life, and the effects can and often do haunt people for years.
The effects can spill over, too: children's relationships with their parents, friends, and others can be affected, and adults' relationships to spouses/partners, coworkers, and others can be affected.
The therapists at Spacious Mind Counselling in Guelph have (like many people) first-hand experience with bullying, and have experience in helping others overcome bullying long-ago, recent, or current.  You can contact us for a free 20-minute discussion.
What counts as bullying, exactly?
Bullying is any unwanted aggression in an environment where there is a power imbalance, real or perceived.
There can be a verbal, social, or physical element to the abuse. 
What are the effects of being bullied?
Bullying can be traumatizing, and can directly or indirectly result in severe physical and mental health problems. One can suffer from a loss of self-esteem, depression, anxiety, sleeping difficulties, PTSD, an inability to concentrate, and lower productivity.
Counselling can help you process the thoughts and feelings that the bullying has created or compounded. 
What should you do if your child is being bullied at school?
If you have children, their being bullied may bother and hurt you just as much as it does them.  That is particularly true if you have ever been bullied.  It can be difficult to compartmentalize and to "detach" yourself just enough to be of use to your child, but it's important that you try.
First, be prepared to listen without judgement. Ask what happened, but don't ask why it happened.  In general, it's best to explain that the bullying happened simply because a bully has problems chose to engage in aggressive behavior, and for no other reason, and that it's not your child's fault.
Attempting to confront the bully yourself or handle the situation for your child can often backfire, making your child more of a target later.  It's at this point counselling often becomes part of a longer-term solution.  We'll give your child a space to be heard and understood, while helping your child with verbal strategies that can help deescalate the situation. 
What should you do if I'm being bullied at university?
This is a question we deal with often, given our practice in Guelph and proximity to the University.
Document everything that happens. It's a good idea to speak up to whomever presides over the place where the bullying took place, like an RA, professor, dean, or administrator. If they fail to act enough or at all, you can go to the next-highest-up person.
Because university students often are away from home for the first time it can be very easy for a bully to make one feel isolated. Reach out to someone you've known since before matriculating, preferably someone you consider wise and calm.
It's a good idea to document everything that happens and then report the incident to your immediate supervisor or boss, or someone else you trust if your supervisor is the bully. When you do, it's a good idea to be able to discuss what you've tried to stop the behavior, as well as what you'd like to see happen next.
You should also document your own performance in the event that your workplace bully tries to undermine your competence and work ethic behind your back.
Research whether your workplace has a formal anti-bullying policy.  That can help you save your job or get back your job in the event that you need to take legal action.
Finally, getting support – perhaps in the form of counselling – may become more important than ever if you're to remain productive and employed. That can even be important if you have plans to find a new job.  You'll need confidence and energy to do so, and bullies can drain you of both. 
What can I do about cyberbullying?
Both children and adults can be cyberbullied. The first thing you should remember is this: don't feed the trolls!  "Clapping back" can often exacerbate cyberbullying, because it encourages the bully's friends to pile on.  Unless your response is so devastating that you risk getting in trouble, then all you do is make a bad situation worse.
Cyberbullying is illegal, so be prepared to document the abuse, especially if it includes threats of violence (in which case you should consider alerting law enforcement). This is the time to use the tools the online platform has to offer.  Blocking and reporting those who harass you should give you some peace, temporarily if not long-term. 
How can I recover from being bullied?
Being bullied is not your fault. But you can take steps to protect yourself. Even though no burden should be on you, way you speak, carry yourself, and feel about yourself can have a dramatic effect on your future experiences.  To make those changes, though, you will need to heal from the damage that's already been done.
If you've been traumatized by bullies, reach out to us. Our Guelph counsellors are here to help.
Free no-obligation 20-minute consultation
...with the option to stay for a full session right after if you so choose.
We offer online, in-person and telephone coaching sessions and look forward to working together. You can also book your normal sessions online by clicking the button below.
Meet our therapists with experience in bullying counselling
Find the right therapist for you. Book your free consultation today.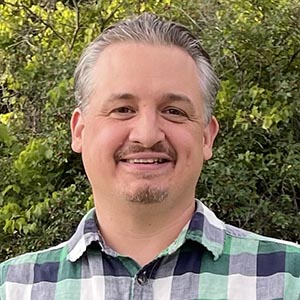 Bryan Muscat
BSc (Hons), Registered Psychotherapist (Qualifying), Student TherapistAbout BryanBook Bryan online today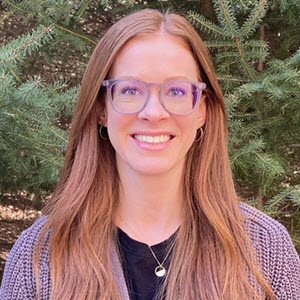 Nicole Konc
MSW, RSW, Psychotherapist About Nicole
Not currently accepting new clients. Returning clients please enquire about availability. New clients, please connect with one of our other skilled team members with immediate availability or or you can contact us to be added to a waiting list for Nicole.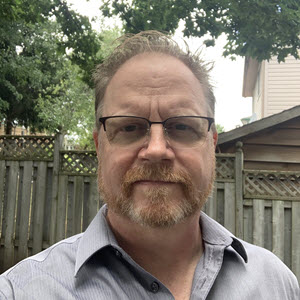 Richard Avery
BASc, MSW, RSW, Registered Social Worker and Psychotherapist
If you are a new client, please email [email protected] or call 519 208 5454 as Richard's online calendar is only available for existing clients.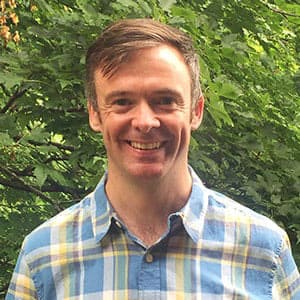 Shane Smyth
MA, RP, PsychotherapistAbout Shane
Not currently accepting new clients. Returning clients please enquire about availability. New clients, please connect with one of our other skilled team members with immediate availability or you can contact us to be added to a waiting list for Shane.
We offer a down to earth, compassionate approach combined with scientific evidence-based therapy. Please feel free to connect with us to see if you think we are a good fit to help you with your life.