Autism and Asperger's Counselling
Do you or a loved one feel stuck all the time?
Do you feel an ASD diagnosis would explain a lot?
Do you feel that some strengths are hidden by the difficulties?
Our goal is to help people with ASD live their happiest, healthiest, most fulfilled lives while being proud of who they are. ASD brings strengths as well as weaknesses, so we work hard to help both children and adults recognize and build on those strengths.
Autism and Asperger's are both forms of Autism Spectrum Disorder. People with ASD tend to experience the world differently. They may have trouble reading social cues, may be prone to hyperstimulation, and may have delayed cognitive or learning skills. Autism is not a disease, but it does present challenges.
Every person with ASD presents a little bit differently, and so the therapy and care they'll need is different.
It is also important to treat ASD as more than a disorder: It is a holistic issue that has an effect on a person's every experience. Being perceived as "different" – by oneself or others or both – can be traumatizing and that trauma can ripple through a person's entire life.
Children With Autism or Asperger's
We also help children develop their self-esteem and confidence, often by working on strategies for managing sensory overload or for navigating other stressful situations. We also encourage them to build on their interests and hobbies. Cognitive behavioral therapy is often very effective at helping children manage the anxiety and depression that can come with ASD.
Many children respond well to Applied Behavior Analysis (ABA) therapies to teach social and behavioral skills that will allow them to interact in productive ways with others. This therapeutic approach helps children overcome communication difficulties.
Support for ASD Families
Parents of children with ASD often feel extremely stressed and isolated. We work to help families reduce their stress and find hope in what can often be a stressful, frustrating, and frightening situation.
Cognitive behavioral therapies and a mindfulness approach can be very helpful for parents and family members as well. Family counselling or couples counselling can help reduce conflicts that can arise when attempting to navigate the raising of a child with ASD, especially if the ASD is severe.
Adults With Autism or Asperger's
Many adults with ASD go much of their lives undiagnosed – sometimes for the better, sometimes for the worse. ASD was not well understood for the greater part of most people's adult lives, and was narrowed down to a very rare group of severe symptoms. For many, receiving a diagnosis can be a great relief, in that it can put nagging questions to rest.
Yet many challenges remain, of course. Often depression, social anxiety or generalized anxiety, and a sense of alienation from others can dog those who've had to spend a manage ASD on their own.
Therapy may help you build the skills to improve your relationships, social confidence, and acceptance of who you are. We may even be able to help you reconcile with family members who perhaps did not understand what you were going through and thus made life harder for you in your childhood. Even adults can occasionally benefit from social-skills training or sensory integration therapy to make day-to-day interactions more tolerable.
Get The ASD Help That's Right For You or Your Loved One
Spacious Mind Counselling will help develop an approach that is as unique as you are. You can set up a free, no-obligation 20 minute consultation today. We offer online, in-person, and online/phone therapy sessions. We look forward to getting to know you. Book your consultation now.
Free no-obligation 20 minute consultation
...with the option to stay for a full session right after if you so choose.
We offer online, in-person and telephone coaching sessions and look forward to working together. You can also book your normal sessions online by clicking the button below.
Delaney Hughes
MA, Registered Psychotherapist
Not currently accepting new clients – waitlist only. Please connect with one of our other skilled team members.
Jessie Baynham
MA, Registered Psychotherapist (Qualifying)
Not currently accepting new clients – waitlist only. Please connect with one of our other skilled team members.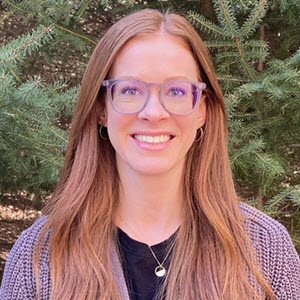 Nicole Konc
MSW, RSW, Psychotherapist
Not currently accepting new clients – waitlist only. Please connect with one of our other skilled team members.