We are located in Guelph and Brampton and online throughout Ontario, Canada.
MSW, RSW, Registered Social Worker, Psychotherapist
With a Master of Arts in Child Study and Education (MA) and a Master of Social Work (MSW) I have worked as a registered Social Worker for 3 years now and am experienced in both in-person and online therapy. I began my career in the health care field and moved to working in mental health. As a psychotherapist in private practice, I am focused on mental well-being for women, mental well-being for men, postpartum, couples, families, and grief and bereavement. I am also part of a consultation group on gender, identity and sexuality.
Early learning throughout our childhood can greatly impact how we manage later in life. It can impact how we see ourselves, how we see others, the world and the choices we make. However, the depth of this impact is not always so obvious. It is through deep reflection that we can learn perhaps why we manage the way we do.
As such, I believe we all have many stories to tell. Each story being unique, meaningful and worth telling. It is through this process of telling these stories that we begin to heal wounds and find ourselves again. The many stories of my life led me through loss, grief, stress and pain but also joy, connection, meaning and love.
First and foremost I work from a person-centred approach and incorporate narrative therapy, mindfulness and brief solution focused therapy. Telling our stories of grief, pain, love and triumph can release the grip they may have on us or build us up as we so deserve. I also utilize aspects of cognitive behavioural therapy throughout my sessions as our thought processes can strongly impact our story writing and how we interpret ours and other's stories.
Your mental health matters and you are the author of your present and future stories. Through our sessions, I hope we can work together to discover your stories, help you build new, positive ones and prepare you to think, act and feel more adept in the face of difficult stories.
I will be expanding my practice into working with couples and families as well as focusing on grief and bereavement.
Education
Master of Arts in Child Study and Education
Master of Social Work
Bachelor of Arts in Psychology & Family and Child Studies
Professional Activities and Memberships
Registered with the Ontario Association of Social Workers
License
Registered Social Worker with the Ontario College of Social Workers and Social Services Workers
Additional Training
Community Reinforcement and Family Training for individuals and couples with substance issues
Introduction to Problem Gambling
Grief and Bereavement Counselling
Acceptance and Commitment Therapy
Registered Psychotherapist (RP), Registered Marriage and Family Therapist (RMFT)
As a psychotherapist with 9 years of experience, I have grown to know that I have a passion for witnessing clients discover the values they cherish, and utilize those to achieve their goals. I know that people flourish in therapy and counselling when they have a good relationship with their therapist. I am devoted to creating and maintaining a safe, non-judgemental, calm, and sensitive therapeutic space in which you will receive appropriate support.
I am a registered psychotherapist and a registered marriage and family therapist who has worked in a variety of settings offering specialized support to individuals confronting unique circumstances. I utilize an integrative therapeutic approach drawing from multiple disciplines and modalities to offer clients a service tailored to each person or relationship.
I look forward to working with you.
Education
University of Guelph, Master of Science in Family Relations and Human Development (Couple and Family Therapy)
University of Western Ontario, London, Bachelor of Arts Honours Program (major in Sociology, minor in Psychology)
Certificates / Professional Affiliations
Canadian Association of Marriage and Family Therapy – Registered Marriage and Family Therapist
(RMFT)
College of Registered Psychotherapists of Ontario – Registered Psychotherapist (RP)
Additional Training
Advanced Brief and Narrative Therapy Certificate with the Windz Institute
Prevention and Management of Aggressive Behaviour (PMAB) Certificate
Child and Youth Mental Health Assessment (ChYMH) by interRAI certification
Family Connections Leader Training Program with Alan E. Fruzzetti Ph.D.
John Howard Society's Restorative Justice Skills and Process Training certificate
MSW, RSW, Registered Social Worker, Psychotherapist
Some of the concerns I often help clients on include: depression, anxiety, OCD, psychosis, trauma (of many kinds), self-endangerment, self-esteem, relationships, grief and loss, LGBTQ2S+, sexuality and gender identity, and more. Wherever you might be in the process of working through those issues (or others) is where we will pick up.
For 5+ years I have worked as a registered Social Worker in the field of mental health for five years. I have been fortunate enough to work with clients in various settings, including community mental health and private practice. It is a privilege to learn about and share in the journeys of others. I am passionate about providing hope and helping clients to reexamine limiting beliefs in a way that helps them achieve their goals.
I have extensive experience in supporting individuals with a wide range of mental wellness concerns using a client-centred and recovery-oriented approach, both in-person in Guelph and virtually (online). I use the Gottman Method, attachment theory, and emotion-focused therapy as my guiding framework for couples counselling – but you probably will not notice, because at root our sessions are a conversation between me and you. I try to keep it light and easy to discuss what is on your mind, while staying focused on your goals.
I look forward to getting to know you in a comfortable and non-judgmental space that allows us to work together on your challenges and help you find a sense of inner calm.
BSc, MA, Registered Psychotherapist RP(Qualifying)
If you're reading this, there's a good chance that you or someone you love is suffering in some way. But the good news is that things will get better, and I hope to help you (or them) get to better times.
I work mainly with young adults, youth, and children, and have for the past decade (and it's been the best decade of my life so far). The challenges we work on include depression, anxiety, childhood trauma, coping with life changes, and many more.
If any of those age groups describes you or someone you love who could use a friendly ear and a helping hand, you may find (as my clients and I have) that art therapy, play therapy, or family therapy modalities (like dyadic developmental psychotherapy) – or some combination – can help.
As a therapist, I have training in and enjoy continually learning more about developmental psychology, neuroscience, and psychotherapy in general. I am also familiar with talk-modalities like CBT, DBT, EFT, narrative, existential, solution-focused brief therapy, and spiritually-integrated psychotherapy, which also can help clients who are interested.
For younger clients, my less-verbal techniques can be helpful. Complex or painful emotions can be hard to put into words – for adults and especially for children – and so play often offers an easier and fuller way to communicate. I practice non-directive play therapy, and use the play therapy room (virtually, during COVID) to create a safe relationship and opportunity for children to express themselves freely, develop autonomy, and work through difficult thoughts and emotions.
In my experience, and according to research, the biggest factor in how well therapy works is the client-therapist relationship. That's one reason you can expect me to be genuine, empathetic, positive, and affirming.  Also, I don't have a "one size fits all" approach to therapy.  Instead, I will work with you to custom-fit a therapy experience based on your unique needs and expressed concerns.
I'll get to know you soon enough, but what am I like as a person?  I have been described as a "human Labrador." I'm a people person in general, and have a particular rapport with young people, with all their potential, curiosity, and enthusiasm – whether those qualities are have been realized or stifled.  That often comes out in talking about or "geeking out" about creative pursuits and hobbies – some of which we probably have in common.
I believe people are generally good and try their best amidst often unfair and extremely difficult circumstances. That's why my approach to therapy is all about you, your family, and/or your child, and helping you see your – or each other's – best qualities and strengths again.
MSW, RSW, Psychotherapist in Brampton & Online
Harshi Sritharan is a registered Social Worker with the Ontario College of Social Workers and Social Service Workers. She specializes in working with children and youth, teens, young adults, as well as parents and families with Autism Spectrum Disorder (ASD), Learning Disabilities (LD/NLD), and Attention-Deficit Hyperactivity Disorder (ADHD). Harshi works with individuals and families in-person at our Brampton office and online.
Harshi has spent over seven years working with individuals and families across the life span navigate ASD and ADHD. She has worked with individuals both in-person and virtually, implementing behavioural techniques within clinics, homes, as well as public and private schools. Harshi has implemented treatment and program planning for children with ASD, while coordinating and providing supports for them in school classrooms. In addition, she has worked with parents, providing parent training and strategies to implement within the home. Harshi has also created a parent training program for parents whose children have recently received a diagnosis of ASD and helped parents teach their children communication, social interaction and joint attention skills. Harshi has also trained her direct staff and teachers within the school boards on how to teach and work effectively with children and youth with varying disorders impacting their academic achievement.
Harshi completed two undergraduate degrees at McMaster University in Psychology, Neuroscience and Behaviour, and Sociology. She then went on to pursue a post-graduate certificate in Autism and Behavioural Science and a certificate in Cognitive Behavioural Therapy. Following this, Harshi completed her Master's in Social Work at the University of Windsor.
Harshi has a passion for working with individuals and helping them reach their behavioural, social and emotional goals. Her expertise in child development, human behaviour, and behaviour modification using the principles of Applied Behaviour Analysis, helps her create treatment plans and strategies to help support individuals and families with ASD and ADHD.
While working directly with children and youth at her previous agencies, she found there to be a lack of support for families and difficulty addressing the barriers and stressors that families were facing. Thus, Harshi strives to bring knowledge and awareness of available resources and the mental health disorders that co-exist with ASD and ADHD.
Harshi likes to work with all members of the family to provide a comprehensive service to foster growth and positive change. Harshi uses a combination of strengths-based, client-centred, approaches using behavioural, cognitive-behavioural and mindfulness therapies while working with clients, to help them become their best self.
Special Interests:
Autism Spectrum Disorder
Attention Deficit Hyperactivity Disorder
Executive Functioning Skills
Learning Disabilities
Self-Esteem
Growth Mindset
Anxiety
Depression
University Stressors
Social Skills
School Issues
Behavioural Issues
Aggressive Behaviours in children
Emotional Regulation
Parenting
Special Needs Parenting
Children and Youth
Service navigation of Ontario Autism Program Funding and Supports
MA, Registered Psychotherapist RP(Qualifying)
Hello, my name is Delaney Hughes. I am a Psychotherapist who loves working with people of all ages, including adults (of course) and youth. I believe in tailoring our therapeutic process to your unique needs and goals. My approach to therapy focuses on helping you become comfortable and confident in your own abilities, while introducing new strategies from evidence-based modalities to help you create a healthier and happier life. I use a variety humanistic, cognitive-behavioural, dialectical, psychodynamic and mindfulness approaches.
My background includes working with individuals who have struggled with a wide range of challenges, including depression, anxiety, obsessive compulsive disorder, post-traumatic stress disorder, borderline personality disorder, self-esteem, relationships, body image, anger, stress, guilt, shame, and more.
I work on an underlying foundation of trust, honesty and compassion, and provide a supportive environment that facilitates growth and healing. I practice through a lens of lived experience with trauma and mental illness. I understand how dark and frightening the difficult times can be, but I also know that it is possible to emerge a stronger, more resilient person.
BASc., MA Counselling Psychology (student therapist)
What I can help with
I can help with a wide range of challenges, including times of transition, coping skills, questions around identity and/or sexuality, depression, anxiety, grief and loss, relationship issues and/or divorce/separation, problems with school or work, and parenting challenges.
Approach to counselling
My basic belief is hopeful and positive: that ultimately people are "good" and are striving for wellness and wholeness with the internal and external resources they have.  I am committed to helping you unpack and leave behind stories and ways of coping that no longer serve your needs, while building resilience and moving towards new ways of relating to self and others, stepping authentically into life and relationships.
Of utmost importance is establishing a strong therapeutic relationship to serve as a container as we work deeply to achieve your goals. My own lived experience with trauma, mental health challenges, sexuality/identity and experience of parenthood help inform and support the work we will do together.  I believe that every person has intrinsic strengths and resilience that can be cultivated for more adaptive, holistic wellness.
As a queer-identified woman, I am particularly interested but not exclusively focused on supporting clients within the LGBTQ2S+ community.  I intentionally support overall mental wellness for all men, women and adolescents as we work to resolve, understand and reflect on barriers that exist in attaining psychological well-being.
Why work with a student therapist?
I went back to school in my 40s to pursue my Master's in Counselling Psychology (MACP), which I'm currently working toward.  That makes me a "student" therapist (at the moment).  So, why might you want to work with a therapist who's so new to the profession?  Well, besides that my rate is even more affordable than our other therapists, you get the benefit of my life experience in the practice areas I specialize in (which I mentioned at the top of this page).  It's true that I'm not experienced in as many different situations as some of our longer-time therapists are, but the challenges I deal with I know intimately, and can help you in those.
MSW, RSW, Psychotherapist in Brampton & Online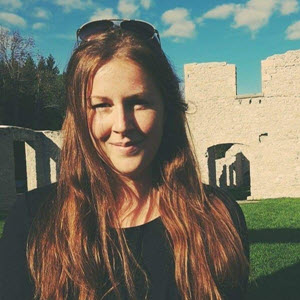 What I can help with
I can help with a wide variety of challenges, including:
issues affecting First Nations people
bipolar disorder
borderline personality disorder
impulse control disorders
school issues (including school anxiety and avoidance)
and many more
Whom I can help
Adults and teens  16+, generally.
My approach to counselling
It's hard for me to describe my approach to counselling, because I try to tailor it to your specific needs, personality, and story.  But I can touch on a few beliefs that (I hope) give you a sense of my philosophy:
– Therapy should be a space where you say what you don't feel you can say anywhere else.  That may take some getting used to, but it's an important understanding to develop.
– Laughter can be a strong medicine.  As one who used to do stand-up comedy, I know how much work it can be to get to a point where you can laugh a little, or at least crack a smile.  As one who has availed myself of therapy, I know how some therapists can be a "tough room" and make you feel self-conscious, despite the best of intentions.  My hope is to be an "easy room" where you can be yourself and not filter yourself.
– Empathy matters more than just about anything.  I'm told I have a high level of empathy, but I would say that is just another way to describe curiosity.  If I gloss over too many chapters of your life's story, then of course some things won't make as much sense.  That is why I hope to cover as many chapters as you would like to share, so we can figure out what the next chapters can be about.
– I operate in an anti-oppressive framework, in recognition of marginalized communities' and individuals' unique challenges.
Professional and educational background
My career began in crisis services for a crisis phone line and safe beds facility.  I then moved to providing case management for folks with dependencies and mental health issues. During this time I also worked for a walk-in counselling program. I did my MSW placement at a Friendship Centre and helped develop a program using both Western and traditional Indigenous approaches to care. I continued working with the Indigenous population alongside the healers and Elders on a part-time basis after my placement was completed.
I have a BA in Psychology, a Post-Grad Certificate in Concurrent Disorder, and a Masters of Social Work.
The first step is always the hardest, but it's one we can take together.  I offer a warm, relaxed, non-judgemental approach to healing, no matter what your starting point is.
I am based in Guelph and offer in-person counselling.  I am a Registered Social Worker, Psychotherapist with over a decade of experience providing mental health counselling to children, teens, and young adults.  I identify as Queer.  In addition to my work at Spacious Mind Counselling, I also provide therapy and counselling to children and adolescents experiencing acute mental health crises at Grand River Hospital in Kitchener in their CAIP unit. My in-depth experience means I'm able to guide my clients confidently through the most challenging of issues.
I joined Spacious Mind Counselling with a goal of helping families and youth get ahead of problems or mitigate them before they spiral into crises.  Some of my areas of focus include:
LGBTQ2S+, sexuality, and gender identity
Sports and performance psychotherapy
ADHD and autism – AKA neurodivergence
Low self-esteem
Behaviour difficulties
Parent-child conflict
Youth and young adults may benefit from any of a variety of modalities, including cognitive behavioural therapy, collaborative and proactive solutions, brief-solution-focused therapy, dialectical behavior therapy skills, mindfulness, and crisis planning.
I can assess whether there is a larger mental health difficulty contributing to a youth's struggles. That is important if the youth may be struggling with undiagnosed conditions such as ADHD, autism, OCD, or serious mental health issues. I believe it's important to coordinate my efforts as a therapist with families' efforts, and that parents are an integral part of child and youth mental health treatment.
In my spare time I enjoy parenting my 3 children, playing rugby, skiing, hiking with my lab, gardening, and exercising.
Many challenges we face are inevitable, but often we can sway the outcomes in our favour, keep challenges from compounding each other, and avoid other problems altogether.  That is the philosophy I carry into my work helping my clients – from small children to adults – with challenges like ADHD, OCD, learning disabilities, autism, depression, anxiety, race-based trauma, relationship difficulties, self-esteem, and other concerns.
My promise is to provide you a compassionate, open, culturally-affirming, and empowering counselling environment.  With over 10 years of experience in working with neurodiverse families, youth, and adults, I've gained an in-depth understanding of autism-spectrum disorder and other cognitive and developmental differences. I am always learning more about the complexity and layers of the mind, which allows me to help you navigate the complexity of life.
I work with individual clients and families in an online setting and in-person at our Guelph office.  I would describe my approach to therapy as a goal-oriented, solution-focused, evidence-based, person-centered framework.  In it I combine narrative therapy and cognitive behavioral theory, creating a collaborative relationship and process.  I also incorporate an anti-oppressive, intersectional, and trauma-informed lens, in that my lived experience has helped me to understand, value, and validate your uniqueness.
Registered Psychotherapist, MA, RP
I am a registered psychotherapist specializing in individual, couples and family therapy and the owner/clinical director of Spacious Mind Counselling. I am trained and experienced in the delivery of online therapy for the past ten years.
I believe you are the expert in your life and even though you may not know it, you have all the answers within you. Unfortunately sometimes life can make accessing these answers difficult. Trauma, mental health issues such as anxiety and depression, work, family, and relationship pressures can all impact our ability to connect to peace and happiness.
I have found through personal experience that talking to a trained professional in psychotherapy who is kind, caring, non judgmental and emotionally attuned can support the process of being able to listen to ourselves and work towards living a life that is free of suffering. I am passionate about providing quality therapy to people I work with.
I was born in Ireland and qualified initially as a mechanical engineer. I became interested in psychotherapy through personal growth and engagement in my own journey. It was following a significant crisis due to overworking, anxiety and low self esteem that I decided to engage in personal therapy 15 years ago. I benefited so much from therapy that I decided to study it formally. This led me to gaining a masters in community work with an honours bachelors degree in psychotherapy and becoming a registered psychotherapist.
I moved to Canada in 2014 and have been lucky enough to study with leaders in the field of psychotherapy. I have found therapy helpful in my own life to manage symptoms of depression, compulsive behaviours and anxiety which has led to increased happiness, less reactive habits and improved personal relationships. I am grateful to be able to teach these skills to the people I work with.
I have worked in the areas of mental health and family services for over ten years. I have trained internationally in several areas of humanistic and integrative psychotherapy including dialectic behavior therapy, cognitive behavior therapy, narrative therapy, emotionally focused therapy, motivational interviewing, family systems therapy, couples therapy and gestalt therapy. The type of therapy that was a significant game changer for me however was MiCBT. Although it required more personal work, it reaped greater peace and calmness of mind than other modalities and is now part of my daily routine and greatly informs my work.
Education
Master of Arts in Youth and Community Work
Bachelor of Arts in Psychotherapy
License, Certifications & Awards
Registered Psychotherapist with the College of Registered Psychotherapists of Ontario(CRPO).
Additional Training
Dialectic Behaviour Therapy (DBT)
Emotion Focused Therapy for individuals (EFT)
Emotionally Focused Therapy for couples
Emotion Focused Trauma Therapy
Motivational Interviewing
Narrative Therapy
Sex therapy intensive University of Guelph
MiCBT foundation and applied program.
Professional Activities and Memberships
Ontario Association of Consultants
CounsellorsPsychometrists and Psychotherapists (OACCPP)
Compassionate mental health support for people that are feeling overwhelmed.