MSW, RSW, Psychotherapist (Online)
My office address is:
247 Main St N, 2nd Floor, Office #8
Brampton, ON L6X 1N3
Get your free 20-minute consultation to see if you think we are the right people to help you.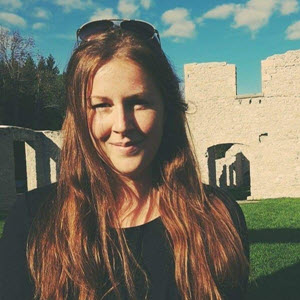 Lauren Fiamelli
MSW, RSW, Psychotherapist (in Brampton)
About LaurenBook Lauren online today
I can help with a wide variety of challenges, including:
issues affecting First Nations people
borderline personality disorder
impulse control disorders
school issues (including school anxiety and avoidance)
and many more
I can help adults and teens  16+, generally.
My Approach to Counselling
It's hard for me to describe my approach to counselling, because I try to tailor it to your specific needs, personality, and story.  But I can touch on a few beliefs that (I hope) give you a sense of my philosophy:
– Therapy should be a space where you say what you don't feel you can say anywhere else.  That may take some getting used to, but it's an important understanding to develop.
– Laughter can be a strong medicine.  As one who used to do stand-up comedy, I know how much work it can be to get to a point where you can laugh a little, or at least crack a smile.  As one who has availed myself of therapy, I know how some therapists can be a "tough room" and make you feel self-conscious, despite the best of intentions.  My hope is to be an "easy room" where you can be yourself and not filter yourself.
– Empathy matters more than just about anything.  I'm told I have a high level of empathy, but I would say that is just another way to describe curiosity.  If I gloss over too many chapters of your life's story, then of course some things won't make as much sense.  That is why I hope to cover as many chapters as you would like to share, so we can figure out what the next chapters can be about.
– I operate in an anti-oppressive framework, in recognition of marginalized communities' and individuals' unique challenges.
Professional and Educational Background
My career began in crisis services for a crisis phone line and safe beds facility.  I then moved to providing case management for folks with dependencies and mental health issues. During this time I also worked for a walk-in counselling program. I did my MSW placement at a Friendship Centre and helped develop a program using both Western and traditional Indigenous approaches to care. I continued working with the Indigenous population alongside the healers and Elders on a part-time basis after my placement was completed.
I have a BA in Psychology, a Post-Grad Certificate in Concurrent Disorder, and a Masters of Social Work.
Compassionate mental health support for people feeling overwhelmed.