Therapy for Stressful Jobs / Work-Related Stress
Do you feel maxed-out all the time?
Do you feel overlooked at or outside of work?
Are you missing the work-life balance you once had?
Most jobs can be stressful, and some tend to be extra stressful. Our therapists in Guelph have helped clients in all kinds of challenging professions, and have first-hand experience in several of them. Below is a non-exhaustive list of a few that come to mind. Whatever you do for a living, chances are we can help.
Feel free to

contact Spacious Mind Counselling

to talk about your challenges at work and your work-life balance. Free 20-minute consultation.
Counselling for Engineers
Working in a stressful career like engineering – where there is a constant demand to be logical and produce output in line with the expectations of others – takes a toll on our overall well-being.
Having worked as an engineer in a male-dominated industry (construction) for 8 years reduced my (Shane's) happiness, impacted my relationships, and reduced my lust for life.
Fortunately my perspective shifted when I started seeing a qualified counsellor and I realised there were specific ways to redesign my life so that I was able to relate to others with greater skill, seek out things that brought me pleasure, and increase my overall sense of well-being and meaning in life.
If you are struggling with your relationships, happiness or life balance and you think your career as an engineer is a factor, then seeing any of our therapists can be a logical first step.
Counselling for Social Workers / Front-Line Workers in Social Sector
Having a sense of care for others is the reason most people take up a career in the social sector. Being able to empathise and engage with people who are marginalised and struggling with the harshness of life is a specific skill set that over time can affect our own mental health and happiness. It is important to have a support network to be able to sustain the work that helps make the world a better place.
At Spacious Mind Counselling all our therapists have direct experience working in the social sector prior to working as therapists. We also continue to engage in part-time work in the social sector. We know how much energy it takes to show up every day and provide care and compassion every day, even when sometimes agencies don't seem to appreciate how much it takes out of you. We also work from a social constructionist lens and see how often society in general does not value the work done by certain professionals.
Talking with trained therapists who know what the signs of burnout look like – and who can provide a space to you recuperate – can make all the difference in your career and in the rest of your life.
Counselling for Police Officers
The pressures on law-enforcement personnel are enormous, and some would say unique.  The stress often spans an entire career, starting in one's academy training.  It can hit a peak because of on-duty events, because of off-duty / personal events, or both.  The job can take its toll on one's family and relationships, of course.  We are here to help you keep the pressures sustainable, discuss on-the-job events or feelings you'd have a hard time airing elsewhere, and maintain a healthy work-life balance.
Counselling for Therapists
As therapists we get how important self-care is, and yet it is often a struggle to find the time and space needed to rejuvenate in this demanding line of work.
Spending periods of time being in tune with others takes a toll, and many therapists can find themselves thinking about clients outside of work. They might find that their ability to enjoy life starts to reduce gradually as a result of giving so much compassion to others. This is normal and happens to most therapists at some point. As therapists, we also know the good news is that having someone who "gets it" and who can offer a non-judgmental space to process your thoughts and emotions can greatly improve quality of life.
All the therapists at Spacious Mind Counselling have experience supporting other therapists, and know how important acknowledging the human nature of the work we do is. We do that by providing a down-to-earth, non-judgmental approach to supporting the people we work with.
Counselling for Teachers and Professors
Being responsible for the education of others is a massive undertaking. The work teachers do is often under-recognised and undervalued by society, which significantly adds to the stress teachers experience. Working with large groups of students with diverse needs and being expected to perform at a high level of efficiency can drain the resources of the most skillful teacher.
At Spacious Mind Counselling we have significant experience supporting teachers' mental health. We have worked in schools and know what it is like to be in such a unique context. We know what it is like to have pressure from parents, school boards, and students, and we believe teachers deserve a space where they can be heard, understood, and supported. Likewise for university professors; here in Guelph, we've worked with many uni professors. Talking with one of our therapists can be a lifeline in times of stress and can help you engage with the struggles of this profession with renewed energy.
Counselling for Doctors
As a high-performing individual who is used to solving problems, it can sometimes be hard for you to take stock of your own mental well-being and tend to your own wounds. We have seen an increase over the past few years in the number of physicians who reach out for support from our therapists. We know the importance and difficulty of the work you do, and we also understand how much it can affect your well-being and happiness. We provide a space where it is possible to clarify some of the issues that might be dragging you down, and we use evidence-based methods of therapy to guide our human, down-to-earth approach.
Counselling for Programmers
Having worked with many people in the tech industry, we know that your profession is a unique setting with its own individual benefits and difficulties. We know how easily the tech / programming space can become cliquey, isolating, or just very stressful. As in other professions we know how quickly a sense of anxiety or depression can creep in when struggling with motivation, meaning and interpersonal relationships.
We have experience helping people who work as IT professionals, programmers, and developers connect to their values and start developing a life that fits with their hopes and goals.
Free no-obligation 20-minute consultation
...with the option to stay for a full session right after if you so choose.
We offer online, in-person and telephone coaching sessions and look forward to working together. You can also book your normal sessions online by clicking the button below.
Meet our therapists with experience providing therapy for people with stressful jobs or work-related stress
Find the right therapist for you. Book your free consultation today.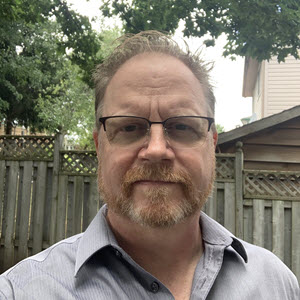 Richard Avery
BASc, MSW, RSW, Registered Social Worker and Psychotherapist
If you are a new client, please email [email protected] or call 519 208 5454 as Richard's online calendar is only available for existing clients.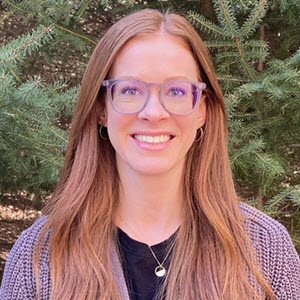 Nicole Konc
MSW, RSW, Psychotherapist About Nicole
Not currently accepting new clients. Returning clients please enquire about availability. New clients, please connect with one of our other skilled team members with immediate availability or or you can contact us to be added to a waiting list for Nicole.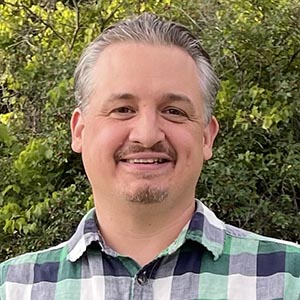 Bryan Muscat
BSc (Hons), Registered Psychotherapist (Qualifying), Student TherapistAbout BryanBook Bryan online today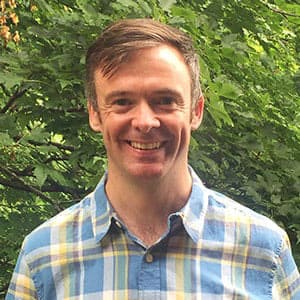 Shane Smyth
MA, RP, PsychotherapistAbout Shane
Not currently accepting new clients. Returning clients please enquire about availability. New clients, please connect with one of our other skilled team members with immediate availability or you can contact us to be added to a waiting list for Shane.
Taylor Caissie
BA (Hons), MA, Registered Psychotherapist (Qualifying) About TaylorBook Taylor online today