ADHD Counselling for Youth & Children
Is your child or teen having trouble staying focused?
Are you concerned that the forgetfulness or inability to focus will lead to bad habits?
Do the constant fidgeting, high energy, and your worrying about the future take a toll on you?
We understand the challenges faced by kids with ADHD – and their families. Many

adults with ADHD

were
kids with ADHD

, and you and your young person probably want to get a handle on it or at least understand it. We can help you collect your thoughts and concerns and find a path forward. Contact us for a free 20-minute consultation.
Helping Children to Harness Their Gifts
People with ADHD can show very strong focus, amazing resilience, a strong imagination and very caring personalities. The difficulty is when those tendencies become more distracting than helpful. Research has shown that behaviour-focused therapy is a great first step in allowing kids with ADHD to recognize their behaviour and make conscious changes to their lifestyle.
Behavior-Focused Therapy
Our therapists are trained in behaviour-focused therapy, which will allow you and your child to notice their behaviours and emotions to make more mindful decisions about their actions. Therapy can allow your child to make clearer decisions as to when their behaviour can be used in a constructive way and when it may distract or hamper others.
In therapy we aim to:
Address the underlying behavioural issues associated with ADHD and untangle their causes and consequences.
Understand what "sets off" the ADHD: which emotions, behaviours, or triggers associate themselves with the undesirable behaviour, and determine practical and realistic coping strategies.
Suggest some lifestyle changes to make daily life easier to navigate (both for your child and for you)
Find acceptance of one's unique qualities, and how a certain amount of ADHD can help your child in the interests and activities that are valuable to them
Give you useful strategies and supportive resources to support your child and tend to yourself during the process.
We hope and expect you'll notice:
A renewed level of engagement and focus with your child at home and school.
Fewer undesirable or harmful behaviours, or at least a "light" version of them.
More focus and interest on the part of your child.
Your child's greater understanding and acceptance of limitations and strengths, and greater control in their lives.
Our therapists use evidence-based approaches and several types of therapy (CBT, DBT, emotion-focused) to find the mix that will be most beneficial to your child. Several of our therapists are particularly suited to help your child navigate and work with ADHD.  You can contact us to learn more as we look forward to helping your child get the support they need.
Feel free to schedule a complimentary 20-minute consultation. We can meet in Guelph or in an online setting.
Free no-obligation 20-minute consultation
...with the option to stay for a full session right after if you so choose.
We offer online, in-person and telephone coaching sessions and look forward to working together. You can also book your normal sessions online by clicking the button below.
Meet our therapists with experience in ADHD counselling for youth and children
Find the right therapist for you. Book your free consultation today.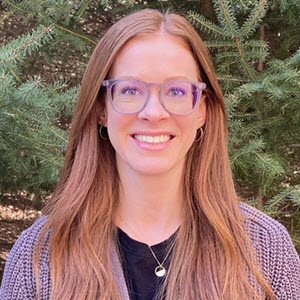 Nicole Konc
MSW, RSW, Psychotherapist About Nicole
Not currently accepting new clients. Returning clients please enquire about availability. New clients, please connect with one of our other skilled team members with immediate availability or or you can contact us to be added to a waiting list for Nicole.