Life Transitions Coaching & Counselling
Do you feel you have "unfinished business" with an earlier time in your life?
Are you questioning long-held beliefs and values?
Does the future seem overwhelming?
Do you want the best possible start to what's next?
Change is constant, but we tend only to notice it when it hurts.  Some of those changes turn out well, and others don't.  Some are the results of our choices, whereas other things are outside our control. Whatever their nature, the transitions can hurt. We can help you navigate life changes in a healthy way.  Contact Guelph-based
transformational coach Mabel Vonk
at Spacious Mind Counselling, or read on to find out more about life transitions and how we can help you find your way through them.
Life transitions are part of life, but how you handle them is up to you
It's normal to feel some amount of stress during major transitions. Even positive changes, like marriage, childbirth, or starting a new career, can bring uncertainty, new scenery, and new responsibilities.
As we reach milestones in our lives, it's also common to reflect on our decisions and beliefs, which can lead to a period of re-evaluating truths we used to live by. That can lead to personal growth, but it can also be a difficult transition period in itself.
Negative events, like the death of a loved one, unexpected job loss, or an illness, cause uncertainty and disruption, because they force us out of familiar routines and into a new way of living.
It can be helpful to talk with someone during these periods of change. Coaching or counselling from a life coach or therapist can provide support, an outside perspective, and help you learn proven methods for managing stress and anxiety. In the process you can get clarity on your goals and get a doable plan of action to reach those goals.
What kind of life transitions can we help with?
Pretty much wherever you are now and wherever you are going, we can help you study the map and keep eyes on the road.  Here are a few of the common changes we can help with:
Moving to a new home
Immigrating
Marrying, remarrying, or finding a new romantic partner
Starting a new career
A birth or other new addition to your family
Children leaving home
Divorce
Retirement
Reaching a certain age or milestone in your life
What are adjustment disorders?
Adjustment disorders are when someone has a more-negative emotional or behavioral reaction than would be expected following a stressful situation, and that reaction causes prolonged and disruptive effects in that person's life.
For example, if your child goes off to college, it's normal to feel some level of stress and anxiety. However, if months go by and you are having trouble sleeping and can't stop worrying, you may have an adjustment disorder. In this case would benefit from life-transition counselling, to help regain a sense of peace and to move forward in a healthy way.
Just about everyone can benefit from life-transition counselling, wherever you are in the transition
Being stressed by big transitions doesn't mean you have an adjustment disorder, or any other disorder.  Nor do you need to have been diagnosed with a condition to benefit from life coaching.  Counselling does not need to be about "fixing a problem" at all: It can be about getting the best possible start to the next chapter in your life.
Our experienced transformational coach, Mabel Vonk, helps people acquire the life-skills, mindset, and resilience needed to overcome challenges and live with a sense of joy and purpose.
Contact us any time to schedule a free 20-minute consultation with Mabel so we can get to know each other and suggest a path forward. We can meet in Guelph, or in an online setting.
"I would highly recommend Mabel for coaching. Mabel always provided powerful insights with consent and allowed me to have control over my healing journey. I feel a stronger sense of self-compassion and confidence after working with her. Together we worked through many of my own limiting beliefs and came out with an actionable plan for moving forward. She is warm, competent, and open. A great coach for anyone who is looking to move forward feeling aligned and empowered." – Danielle Goulet (see review on Google Maps)
Free no-obligation 20-minute consultation
...with the option to stay for a full session right after if you so choose.
We offer online, in-person and telephone coaching sessions and look forward to working together. You can also book your normal sessions online by clicking the button below.
Meet our therapists with experience in helping people going through a life transition
Find the right therapist for you. Book your free consultation today.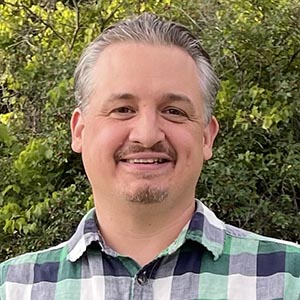 Bryan Muscat
BSc (Hons), Registered Psychotherapist (Qualifying), Student TherapistAbout BryanBook Bryan online today