Tired of thoughts that won't go away and you just can't seem to control?
Embarrassed by repetitive behaviours that cut into your time with others?
Can't shake fears that may not be "rational"?
Do you miss the time and energy OCD has sapped?
OCD is not a harmless quirk or a "phase" – but you can get past it
You know how distressing and exhausting it can be to live with obsessive compulsive disorder (OCD), and so do we.  We know that many people who experience OCD have also found that its effects have gotten worse, particularly since the pandemic began.
OCD tends to produce or worsen intrusive, intense, disturbing thoughts, which often are very uncomfortable to say out loud.  All of that creates anxiety, which makes OCD even more of a quicksand pit.
Just about anyone and everyone can feel diminished by OCD.  It can start in childhood or adulthood.  It can affect you at home, work, or at school.  It can harm your productivity, sleep, ability to relax, and your interactions with others.
Our therapists – based in Guelph and Brampton and online – have experience in OCD and can help you break the cycle.  Counsellors Lauren Fiamelli, Nicole Konc, and Delaney Hughes can help you get back the time and energy that living with OCD takes away on a daily basis.
You can contact us at Spacious Mind Counselling for a complimentary 20-minute discussion.
Our approach to OCD counselling
We focus on evidence-based techniques that bring symptoms of OCD under control.  CBT and ERT are powerful methods for helping you take back control of your thoughts and actions. We have training and experience in how to support people during crisis times, like this ongoing pandemic.
Mindfulness-based methods – such as MICBT, ACT and DBT – help your body and mind break free of the "fight, flight, and freeze" response on a neurological level.
We can help you identify warning signs that may intensify your symptoms, and help you manage them before they get out of control. Offering our OCD counselling online allows us to work together while you are at home and still in the presence of what sets off your OCD.  We can see the problem(s) real-time and get a better sense of how to address them. Alternatively you can meet with us in our offices in Guelph or Brampton.
Free no-obligation 20-minute consultation
...with the option to stay for a full session right after if you so choose.
We offer online, in-person and telephone coaching sessions and look forward to working together. You can also book your normal sessions online by clicking the button below.
Meet our therapists with experience in OCD counselling
Find the right therapist for you. Book your free consultation today.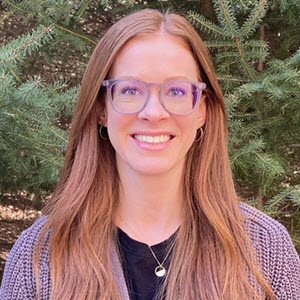 Nicole Konc
MSW, RSW, Psychotherapist About Nicole
Not currently accepting new clients. Returning clients please enquire about availability. New clients, please connect with one of our other skilled team members with immediate availability or or you can contact us to be added to a waiting list for Nicole.