Do you feel like you're on a see-saw?
Do the lows seem to outnumber the highs?
Do you just want a little more balance?
Bipolar disorder, formerly known as manic depression, is an extremely painful disorder. Those who suffer from this condition tend to swing from manic "highs" to depressive "lows."
Manic periods are characterized by feelings of elation, increased energy, decreased sleep, irritability, poor judgment, and sometimes grandiose thoughts or ideas. Depressive periods can come with severe crashes into feelings of hopelessness and worthlessness. It may feel hard to move, to think, or to work. You may get very little sleep, or you may sleep too much.
Bipolar can be devastating to careers, relationships, and lives. The therapists at Spacious Mind Counselling in Guelph can help.
What are the signs of bipolar disorder?
Each episode may last for several weeks, or even months.
During a "high" period you may:
Feel very happy
Talk very quickly
Have dozens of ideas and plans
Feel irritable
Have hallucinations or experience illogical thinking
Spend more money than usual
Engage in promiscuous behavior
Say things that are out of character
During a "low" period you may
Feel sad
Feel physical aches in pains in your limbs, stomach, and back
Have trouble concentrating
Lose interest in everyday activities
Feel empty or worthless
Feel hopeless
Sleep too much or not enough
Experience suicidal thoughts or feelings
Sleep problems and appetite problems are common to both phases. 
What type of therapy is best for bipolar disorder?
There are several kinds of therapy that are especially effective for bipolar patients.
Cognitive Behavioral Therapy is beneficial. Through CBT we can help you identify the thoughts behind your manic or depressed states. We can help you observe them, address them, manage them, and replace them with more helpful thoughts.
Humanistic therapy helps you become self-aware of both your reality and the way that it is impact others. It can help you manage your relationships better even before you have managed or overcome your bipolar disorder.
We also help you identify and address certain triggers. For example, poor sleep can trigger episodes.
Can bipolar disorder be treated with therapy alone?
There is no known complete treatment for bipolar disorder, but therapy can help you manage your symptoms to the point that you can generally live your life the way you used to or have always wanted to. It can be even more effective when combined with appropriate medication. Therapy alone can be helpful when symptoms are mild, or when you are mostly in remission.
You should not attempt to manage bipolar with therapy alone unless that course is suggested by a qualified psychiatrist or other mental-health professional.
Get help today
Bipolar is an extremely challenging disorder, but it doesn't need to take over your entire life. With our help you can improve your performance at work and at school. You can change how you fulfill the role of colleague, friend, parent, or spouse. We help our clients find hope and balance. If you're struggling with bipolar and medication alone isn't helping you find your balance, contact Spacious Mind Counselling in Guelph for a complimentary discussion.  We can meet in-person or do online sessions.
Free no-obligation 20-minute consultation
...with the option to stay for a full session right after if you so choose.
We offer online, in-person and telephone coaching sessions and look forward to working together. You can also book your normal sessions online by clicking the button below.
Learn how to manage your bipolar disorder symptoms with one of our therapists listed below…
Find the right therapist for you. Book your free consultation today.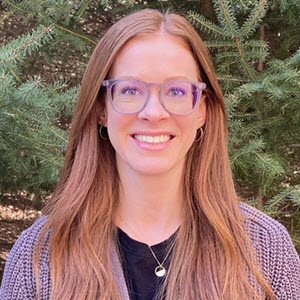 Nicole Konc
MSW, RSW, Psychotherapist About Nicole
Not currently accepting new clients. Returning clients please enquire about availability. New clients, please connect with one of our other skilled team members with immediate availability or or you can contact us to be added to a waiting list for Nicole.