RP, RMFT, Psychotherapist in Guelph & Online
I am located in Guelph, and work with clients throughout Ontario (and beyond) in an online therapy (phone or video) setting.
Get your free 20-minute consultation to see if you think we are the right people to help you.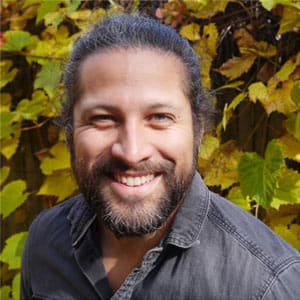 Tristan Price
RP, RMFT, Psychotherapist
About Tristan
Not currently accepting new clients. Returning clients please enquire about availability. New clients, please connect with one of our other skilled team members with immediate availability or you can contact us to be added to a waiting list for Tristan.
As a psychotherapist with 9 years of experience, I have grown to know that I have a passion for witnessing clients discover the values they cherish, and utilize those to achieve their goals. I know that people flourish in therapy and counselling when they have a good relationship with their therapist. I am devoted to creating and maintaining a safe, non-judgemental, calm, and sensitive therapeutic space in which you will receive appropriate support.
I am a registered psychotherapist and a registered marriage and family therapist who has worked in a variety of settings offering specialized support to individuals confronting unique circumstances. I utilize an integrative therapeutic approach drawing from multiple disciplines and modalities to offer clients a service tailored to each person or relationship.
I look forward to working with you.
Education
University of Guelph, Master of Science in Family Relations and Human Development (Couple and Family Therapy)
University of Western Ontario, London, Bachelor of Arts Honours Program (major in Sociology, minor in Psychology)
Certificates / Professional Affiliations
Canadian Association of Marriage and Family Therapy – Registered Marriage and Family Therapist
(RMFT)
College of Registered Psychotherapists of Ontario – Registered Psychotherapist (RP)
Additional Training
Advanced Brief and Narrative Therapy Certificate with the Windz Institute
Prevention and Management of Aggressive Behaviour (PMAB) Certificate
Child and Youth Mental Health Assessment (ChYMH) by interRAI certification
Family Connections Leader Training Program with Alan E. Fruzzetti Ph.D.
John Howard Society's Restorative Justice Skills and Process Training certificate
Compassionate mental health support for people that are feeling overwhelmed.