Youth / Teen / Children's Counselling
Does your child seem different lately?
Are you not sure whether or how your child is coping with a difficult event?
Are there some habits you would like your child to work on – or that they may want to work on?
We're here to help your child or other young person you love navigate the challenges of youth, develop better habits, cope in healthy ways, and develop stronger self-esteem.
Today's world is at least as tough on kids as it is on parents – often even more so. Children and teens can benefit from having a place to get concerns off their chests, to bring up issues that may make them self-conscious, and to get a friendly perspective other than that of a parent or similar figure.
Seeking therapy is never a sign that someone – whether the younger person or the parent figure – fell short in some way. Rather, it's just a sign you want to work out certain issues and prevent others from developing. It's both relationship maintenance and a way for young people to learn more about themselves.  The youth counsellors here at Spacious Mind Counselling – Aikisha Beckwith, Harshi Sritharan, Michael Gowland, and Delaney Hughes – can help kids learn to navigate life's challenges while developing stronger coping skills and feeling better overall in the process.
Specific challenges we help children and teenagers with include anxiety, depression, ADHD, bullying, trauma, eating disorders, and other issues that might be keeping them from living their best life and succeeding at school, at home, and socially.
You can contact Spacious Mind Counselling in Guelph & Brampton today to discuss your or your child's needs, or read on to find out more.
What kinds of problems can a youth / children's counsellor help with?
We help kids work through all of the common problems and concerns kids and teens face, including:
Forming and maintaining friendships.
Grief caused by a death
Traumatic events
Abuse
The divorce of one's parents or other loved ones
Isolation or grief caused by a move
Struggles with teachers, parents, or other authority figures
Struggles at school
Eating disorders
Body-image issues
 What are some signs your child might benefit from seeing a youth counsellor?
The signs are often similar to what you'd encounter in an adult. Look for changes in eating or sleeping habits. Sudden bursts of aggression or anger can be a sign that the child is unhappy or struggling. Constant sadness or an inability to stop worrying can also be a sign, as can be isolating from friends or family members. Self-harm or other self-destructive behaviours are signs a child or teen may need immediate help.
Often the signs are less dramatic or not expressed at all.  You or the young person may simply get the feeling that they would benefit from someone else who will listen, understand, and offer another perspective. 
How does youth and children's counseling work?
We meet both with you or with your child – preferably both – to ask some basic questions about what's going on. The information we get in the first session can help in two ways. First, it gives us guidance on how to proceed. Second, it ensures both you and your child are comfortable with your therapist.
The second session is where the real work will begin. We will listen as your child describes the challenges they are facing, ask questions to help them clarify their thoughts and feelings, and offer feedback they can use to get better results mentally, emotionally, and interpersonally. 
How long does youth counseling take to help?
Some people use therapy for a limited number of months to deal with a specific issue, like a death in the family or a divorce. Others choose therapy as a longer-term support structure that helps them navigate ongoing challenges.
You'll know it's working if your child is happier, if they're getting better results at school, if they're developing meaningful friendships and family relationships, and if they seem less stressed. Though those results will not be instant, and any given child's results may manifest themselves differently, you should see incremental, ongoing improvements over time.  It's only a leap of faith at first. 
You can get started today
Contact Spacious Mind Counselling in Guelph & Brampton today to set up your first discussion.  We look forward to getting to know you and this particular young person you love.
Free no-obligation 20-minute consultation
...with the option to stay for a full session right after if you so choose.
We offer online, in-person and telephone coaching sessions and look forward to working together. You can also book your normal sessions online by clicking the button below.
Meet our therapists with experience offering counselling to youth and children
Find the right therapist for you. Book your free consultation today.
Aikisha Beckwith
BSc, MA, Registered Psychotherapist (Qualifying)About Aikisha
Not currently accepting new clients. Returning clients please enquire about availability. New clients, please connect with one of our other skilled team members with immediate availability or you can contact us to be added to a waiting list for Aikisha. Book Aikisha online today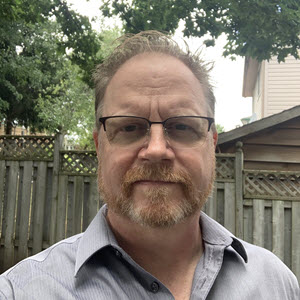 Richard Avery
BASc, MSW, RSW, Registered Social Worker and Psychotherapist
About Richard
If you are a new client, please email [email protected] or call 519 208 54544 as Richard's online calendar is only available for existing clients.
Contact us