Do you feel on-edge all the time?
Was there an event you feel threw everything into a spin?
Have you found yourself trying to adjust in ways that may not be healthy?
When trauma hits us it can leave our bodies and minds spinning. No two traumas are alike, and each has a different variety of effects on any given person. We've worked with people who have been through horrible car accidents, soldiers and police officers, victims of assaults or abuse, and those who've suffered all sorts of other trauma. If you're suffering from anxiety, depression, nightmares, or difficulty relating to family members and friends, we can help. You can reduce and release the exhausting feeling and start enjoying life again.
Contact us for a complimentary 20-minute discussion.
Symptoms of PTSD
If you've suffered from a traumatic event or experience you may notice symptoms such as irritability, hyper-vigilance, and extreme anxiety. You may have in the past reached for alcohol, drugs, excessive junk food, or even too much television or video games, just to cope and to blunt emotions you don't want to feel.
Flashbacks, nightmares, and panic attacks are also common symptoms of PTSD, as are loneliness, disconnection, guilt, shame, depression, insomnia, and unwanted thoughts.
Though we urge you to get a expert assessment rather than try to diagnose yourself, we also urge you to contact us if you are experiencing issues like those above.
Be aware that not all the traumas that cause PTSD are what we call "big T" traumas such as assaults, car accidents, wartime service, or emotional abuse. "Little t" traumas that pile on, such as poverty, bullying, the loss of significant relationships, and isolation can cause PTSD as well. Sometimes the "little" traumas can feel even worse than the "big" ones. We don't prejudge the causes for anyone's trauma, and we know your reactions and emotions are understandable or maybe even inevitable. We're simply here to help you navigate them.
Therapies for PTSD
Many of our therapeutic techniques are effective for PTSD. For example, Mindfulness Integrated Cognitive Behavioral Therapy (MiCBT) can help ground you in the here and now, where you're safe.
Existential therapy can help you overcome feelings of guilt, shame, and anger.
We are trained in a variety of other trauma-informed therapeutic models as well. We will work with you to find the model that suits you best, all with the goal of helping you to reduce emotional reactivity so that you may enjoy a happier, more fulfilled life.
Can you use PTSD therapy and medical treatments at the same time?
Yes. Treatment never has to be an either-or matter. If you are working with a medical provider to pursue Stellate Ganglion Blocks or other medical treatments for PTSD we can supplement that course of treatment.
At times medical treatments can help therapeutic treatments be even more successful, because they help to calm the physical responses, making room for you to take control of your mental and emotional responses.
PTSD Doesn't Need to Last Forever
While the amount of time treatment can take varies, some of our clients have experienced freedom from PTSD after little more than a year of treatment.
By contrast, untreated PTSD can cause many secondary problems. For example, it can lead directly to more chronic forms of anxiety and depression, and can make you more susceptible to additional difficulties.
It may be hard to believe now, but you can heal. You can live a life that is PTSD-free.
Ready to get started? Contact us to make an appointment today. Our rates are affordable and we're ready to help.
Free no-obligation 20-minute consultation
...with the option to stay for a full session right after if you so choose.
We offer online, in-person and telephone coaching sessions and look forward to working together. You can also book your normal sessions online by clicking the button below.
Delaney Hughes
MA, Registered Psychotherapist
Not currently accepting new clients – waitlist only. Please connect with one of our other skilled team members.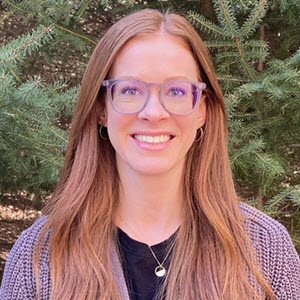 Nicole Konc
MSW, RSW, Psychotherapist
Not currently accepting new clients – waitlist only. Please connect with one of our other skilled team members.